Who am I?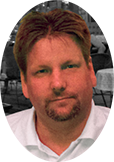 Skalis, real name Thomas Andersson, plays bridge in the Swedish Premier League, and sometimes the Danish Premier League.
In my sparetime I develop bridge software, right now most noticably an app to parse competition data from RealBridge events to present it in a stylish way, making it easy to navigate through boards and scores even in multisession events. In addition, I have written a double dummy solver with graphical UI.
Fun fact: The name 'Skalis' derives from the fictional turtle character Skalman seen in the Swedish comic book 'Bamse'. Skalis simply is a shorter version of Skalman, best translated to English as 'Shelly'.
Profile at Swedish Bridge Federation
Profile at BridgeWinners